"Appreciation can change a day, even change a life. Your willingness to put it into words is all that is necessary." — Margaret Cousins
I appreciate you!!
And, I Thank You for being part of the community of Healing Hypnotherapy!
Today, I'd like to share some of my personal appreciations!
There are many many things I am very grateful for in my life: my husband, my family, my friends, my lovely home and the beautiful Northwest where I live, for starts.
Although these are things I am always grateful for, I know it's important to take this opportunity to re-awaken my awareness and expression of gratitude. By doing so, it elevates me to a better feeling state.
And, I've learned,  the more I express my thanks, the more I am filled with love and appreciation for all I have, and the better I feel.
The better I feel, the more I am supported in moving forward and thriving with whatever it is I choose to do on this journey in life.
This Thanksgiving is extra special for me because I have something extraordinary to be grateful for and want to share with you:
It's the publication of my book!
The Stress Relief Toolbox: For Women Who Take Care of Everyone But Themselves
is now ready.
Yes, it finally happened!
It's taken a while to get here and yet I've learned so much along the way.
Isn't there a saying about "the journey?!!"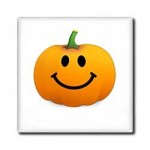 I am very thankful for the many people who have supported me along this adventurous journey!
My heart is filled with such gratitude for everyone's encouragement and support!
Additionally, I want to thank you and your desire to receive my tips and articles on stress relief and other topics designed to support your well being.
I love that you are wanting to be on the path to create a life with more calm, ease and enjoyment.
I am forever honored to have this opportunity to share my passion with you.
So, on this day of Thanks and the start of the Holiday season,
I wish for you a very Happy Thanksgiving filled with love, appreciation and joy!
What you are thankful for this Thanksgiving?
I would love to hear what you are doing this Thanksgiving and what fills your heart up!
Share below!
Warmest Wishes of Appreciation,
Jackie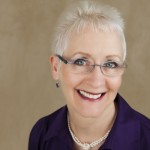 P.S. If you are interested in learning more about the book, follow the link below!
The Stress Relief Toolbox