"Stress & Anxiety Relief Breakthrough Session"
Free!
Discovery Session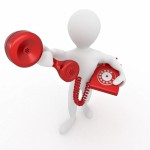 Use this time to discover how to get out of feeling overwhelmed, anxious, and frustrated (and even hopeless) during this pandemic time!
Stress & Anxiety not only feel bad, feeling chronically anxious and stressed is harmful to your health!
Get Relief from whatever is stressing you:
COVID 19, Your weight, COVID 19 Weight, your smoking, your work, your finances, your children, your relationships and life in general-especially during this pandemic!
Do any of these sound familiar?
 You're feeling out of control as if you're constantly spinning your wheels
You're turning to food to quiet that negative "monkey mind" and bring some comfort
You're tired of feeling overwhelmed, indecisive, forgetful, and totally unmotivated to get any activity
and
You're ready to have this year (and your life!) flow more easily, in spite of existing life challenges….
Schedule this powerful and amazing free 30-minute "Stress & Anxiety Relief Breakthrough Session"
Now
if you want to
Get clear on what it is you really want!
Discover the #1 thing stopping you from feeling calmer and in control of your life!

Have a new understanding of how your stress and/or anxiety is harming you
Identify the most powerful action steps you can take to move you toward your goal

Complete the "Get Relief Now" Session with the excitement of knowing exactly what to do next!
To receive this very valuable phone consultation so you can begin making those changes you desire!
or
You can simply call either of the numbers below
Call Jackie at
Office: (425) 227-8210
Cell: (425) 941-2051
to schedule your
"Stress & Anxiety Relief Breakthrough Session"