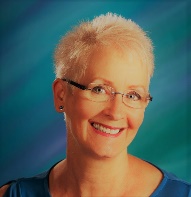 The COVID 19 pandemic, with all its negative implications to our health and stay at home restrictions, has brought many issues of fear, anxiety, stress, worries and immense uncertainties to most everyone in the world.
Healing Hypnotherapy is still open to support you through these challenging times via secure private phone or video conferencing venues.
Hi, I'm Jackie Foskett, owner of Healing Hypnotherapy. I specialize in stress and anxiety relief and am passionate about helping you feel safe, secure and well as you navigate your life in these very different times.
Please be sure to sign up below to get a free audio so you can tap into a more serene place within you and begin to experience some relief and calm from all the stress, worries and fears that have been hanging on since we first learned of this pandemic.
Enter your name below to receive a short, but powerful stress relief audio!
Free Audio Training
Get Stress Relief Fast with this powerful life transforming Audio:
"Minutes to Relief, Calmness and Restoration."
It will change how you respond to stress!
Plus, to support you even further, you now have access to this extra bonus gift:
"The Secret to Your Happiness"
Do you know you can choose Happiness? Learn more by downloading this special report!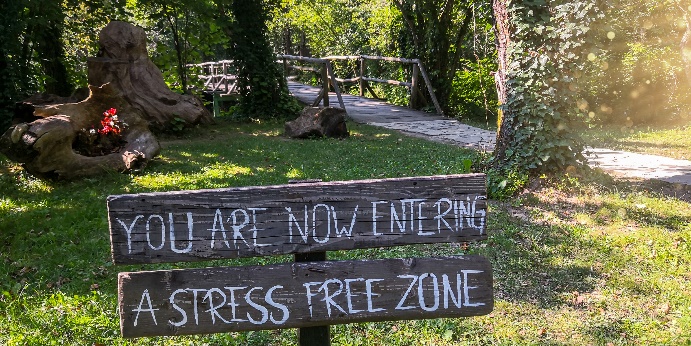 If you need more support, be sure to find out more by visiting Stress Relief Breakthrough Session for a free consultation.
This is the perfect time to stop the fears, worries and anxieties from taking over your life and begin to create more emotional resilience.
Stress Management
Being stressed feels bad, yet stress has become so common in so many peoples' lives now, it seems almost normal.
Yet too much stress is damaging. It has numerous negative effects on our physical, mental and emotional well-being.
Learn more about stress relief and stress management, as well as the Signs and Symptoms of Stress
The Stress Relief Toolbox:
For Women Who Take Care of Everyone but Themselves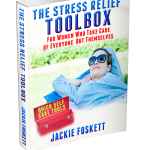 "The Stress Relief Toolbox: For Women Who Take Care of Everyone but Themselves," by Jackie Foskett is a powerful resource book for women who are stressed out and have no time for their own needs. This book provides an array of quick and long term tools to get you the relief you need in order to have more inner calm and balance in your life.