Diabetes Motivational Coaching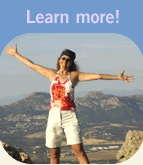 Diabetes is one of the world's fastest growing diseases, but it doesn't have to be a losing battle in your own life. Hypnotherapy is an effective tool for preventing or managing diabetes by:
Reducing anxiety about your condition

Instilling healthy exercise and eating habits

Improving memory to aid meal management

Increasing motivation to follow doctor's orders
As a certified Diabetes Motivational Coach™ Jackie uses gentle and effective hypnosis techniques to help you make tailored lifestyle changes that support your greater health and well being. In addition to helping you access the root causes of your eating habits and lifestyle choices, hypnotherapy is effective in addressing other issues you may be experiencing.
Get Started Today