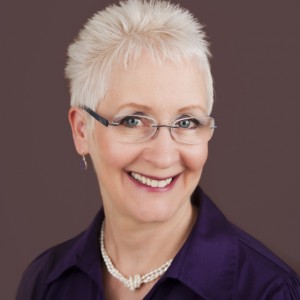 Who is Jackie Foskett?
Certified Clinical Hypnotherapist
Stress Relief Specialist
Certified HypnoBirthing® Practitioner
Certified HypnoBirthing ® Fertility Therapist
Certified HOPE Coach
Holistic Health Counselor and Educator
Certified Diabetes Motivational Coach™
Certified in Medical/Dental Hypnosis
Registered Dental Hygienist
Registered Hypnotherapist, State of Washington
Past President of the National Guild of Hypnotists, Washington Chapter
A skilled hypnotherapist and passionate advocate for self-care, Jackie Foskett has worked one-on-one with clients for over 35 years to cultivate greater health and well-being. Jackie combines extensive experience in hypnotherapy with her background as a Registered Dental Hygienist, making her uniquely qualified to empower your own healing abilities.
Jackie founded Healing Hypnotherapy in 1999 to help people of all ages access the everyday wisdom of their own "inner healers." Her practice focuses on a number of important health and wellness goals including weight loss, smoking cessation, stress management and anxiety-free dental visits. Additional training also allows her to help clients experience a more comfortable childbirth and manage diabetes.
"My work, with a focus on health and prevention of disease, provides the platform for continued research into the body-mind connection. As I continue to access my own inner healer, and assist others to do the same, I remain in awe of the process and the results. My passion for this work keeps growing." – Jackie Foskett
In addition to sessions in her private office, Jackie brings the benefits of her training to EvergreenHealth Medical Center in Kirkland, Washington where she regularly teaches Hypnobirthing®, The Mongan Method classes, a childbirth education class that provides mothers-to-be and their partners with breathing, self hypnosis and visualization tools for having a comfortable easy birthing experience. She has had the honor of teaching at this well respected medical center since 2002.
Jackie is a Registered Hypnotherapist with the State of Washington.
The more you connect to the power within you, the more you can be free in all areas in your life.
–Louise Hay
Jackie's work with her clients in making the changes they desired gave her more insight on how stress issues can be a major obstacle when clients are wanting to shift out of their old behaviors and establish new more favorable ones. Her practice now focuses on being a "Stress Relief Specialist."
In November of 2015, Jackie published her first book: "The Stress Relief Toolbox: For Women Who Take Care of Everyone But Themselves."  This book provides many tools to help quickly shift out of stressful feelings as well as  self care tools to build a solid foundation of inner calm.
Working with Jackie
Your sessions with Jackie are designed to be both deeply relaxing as well as productive. Beginning with a thorough assessment, Jackie first works with you to understand your goals for personal change—your window on the life you love. She will also spend time educating you on the practice of hypnosis, ensuring you will feel safe and comfortable throughout each session.
Learn more about hypnosis and how it works.
An attentive and compassionate practitioner, Jackie then guides you to a state of soothing relaxation where the process of uncovering the obstacles to your growth unfolds over time. Here, you may experience a sense of heightened awareness, both emotionally and physically, as you replace outmoded beliefs and habits with healthier ones. After returning to your fully alert state, you should feel refreshed—as though you've just enjoyed a short nap.
Learn more about how you may feel during and after your sessions.
As you continue to work with Jackie, you will experience a shift in beliefs and attitudes—ranging from subtle to profound—that facilitates your healing process in ways that old patterns did not. As a result, you are empowered to creating lasting life changes that support greater physical and emotional wellness.
Hear from others who have met their health and wellness goals.