Discover Tranquility with Healing Hypnotherapy's National Relaxation Day Special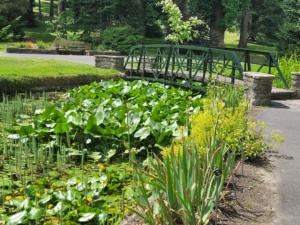 Unwind, recharge, and find your inner calm with Healing Hypnotherapy's exclusive package of relaxation audio experiences. Dive into a world of soothing sensations as you embark on a journey towards complete relaxation.
Introducing two new enchanting audio sessions: "5 Minutes of Healing Relaxation" and "Special Relaxation Place Meditation."
5 Minutes of Healing Relaxation:
Allow yourself a brief pause from the demands of life. In just 5 minutes, you'll be guided through a gentle and rejuvenating journey.
Ease away tension, quiet your mind, and embrace some moments of serenity.
Whether you're on a quick break or seeking a tranquil start or end to your day, listening to this audio is your gateway to the relaxation you need to feel renewed and rejuvenated.
Special Relaxation Place Guided Meditation:
Immerse yourself in the serenity of a special place you design for pure relaxation.
Using your powerful mind, along with calming techniques, you'll find yourself transported to a haven of tranquility.
Let go of stress, connect with your inner peace, and allow your senses to be enveloped by the soothing sounds of this meditation. It's an opportunity to escape the chaos and find solace whenever you need it.
Why Choose This Relaxation Package?
Because relaxation is not a luxury-it's a necessity!
Having access to these two short, yet powerful relaxation audios will provide you with instant relief whenever life gets overwhelming.
With this package, you'll enjoy:
Expertly crafted audio sessions by me, Jackie Foskett, a hypnotherapist mind coach who specializes in stress and anxiety relief.
Proven techniques that seamlessly blend relaxation, visualization, and mindfulness.
A path to inner harmony and stress relief, all from the comfort of your own space.
A very cost-effective solution to prioritize your well-being with no financial stress.
Special Offer: Only $10

for

Both Audios!
I am passionate about having relaxation time accessible to everyone.
That's why I'm offering these two Relaxation audio experiences as a package deal for just $10.
This is really a two for one kind of deal you don't want to miss as individual audios are usually $10 or $15 on my website store.
I'm making it easy for you to say yes to YOU with this small investment for your mental, emotional and physical well being
How to Get Started:
Ready to experience a new level of relaxation?
Click the button below to unlock the power of these audio sessions.
Once your payment is processed, you'll receive instant access to download and enjoy your audio files.
Embrace the gift of relaxation on National Relaxation Day and everyday moving forward.