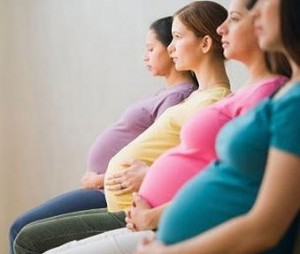 History of Healing Hypnotherapy and Hypnobirthing:
Having been trained and certified as a HypnoBirthing® Practitioner of The Mongan Method since the year 2000, I taught that method until 2022.
Since 2022, I've been teaching a similar version with a greater emphasis on the mindset, tools and partner participation: Healing Hypnotherapy's Hypnobirthing

I've also had the privilege of teaching group classes at at EvergreenHealth Medical Center in Kirkland, Washington since 2002.
When the pandemic hit, all classes went virtual, with great success.
As of July 2023, EvergreenHealth and Healing Hypnotherapy are excited to be going back to in-person classes.
Need more customized classes?
If the group classes aren't how you'd like to experience hypnobirthing, or if the schedule doesn't work for you,
I also offer private, customized hypnobirthing classes, where you get one on one attention and instruction.
Please see information below to learn more about this option.
For EvergreenHealth's Group Classes: Click here for registration information

TO REGISTER for EvergreenHealth's class by phone:
Call EvergreenHealth Medical Center at (425) 899-3000.
2023     4-Week Hypnobirthing Classes at EvergreenHealth

Medical

Center
October-November
Saturday, October 21st
Saturday, October 28th
Saturday, November 4th
Saturday, November 11th
2024     4-Week Hypnobirthing Classes at EvergreenHealth Medical Center
TBA
To schedule your private customized Hypnobirthing classes or Learn More:
Call Jackie at (425) 941-2051 or send an email to Jackie@JackieFoskett.com.
Or use this link: https://healinghypnotherapy.com/sign-up/