Here we are at the very last month of the year! What a year it's been for me. What about you?
As most of you already know, I just recently published my book: The Stress Relief Toolbox: For Women Who Take Care of Everyone But Themselves!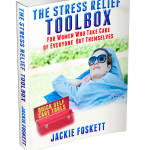 It's been a journey of many steps and processes and I've learned so much. With so much activity around the publishing of my book, I am now ready to take a much needed vacation and enjoy the holidays in another state: Florida.
I'm looking forward to spending time in warmer weather and visiting different places in Florida I've never been to before. Along with touring about, my husband and I will be spending time with one of his cousins and then onto my family's gathering along the Gulf coast of Florida. I am very grateful for having this time to really truly get into the holiday spirit.
Speaking of holiday spirit-It is my true desire to support you in having your best holiday season this year.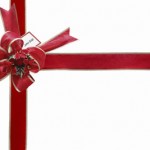 So, each week for the month of December, you'll receive a very short email from me. The theme of each email will be around stress relief for the holidays (and of course it will apply to other times as well).
Along with the brief article/tip, you'll receive a link to a very short audio for stress relief.
If you are currently not on my email list, please sign up in the box above and you'll receive the articles, tips, and links to 1 audio each week as well as an additional 15 minute Stress Relief audio as your gift for joining the community of Mind Matters.
I know from personal experience and from the testimonials of my clients, just taking even 5 short minutes to listen to an audio that has you clear your mind of those stressful thoughts and bring in feelings of calm, can set the tone for the rest of your day.
I am encouraging you to use these audios daily. They will make a huge difference in how you experience the Holidays. Really.
And, please feel free to use the week's audio more than once a day. When you think about it, isn't 5 minutes of focus time for you, a few times a day, worth more than those same 5 minutes of feeling distressed, upset and out of sorts?
I'm going to bet you agree.
Please post your experiences below. I'd love for you to share your positive feelings with others.
When you share your good feelings with people you don't even know, you are giving others a gift that has a ripple effect way beyond what you can even imagine. I believe that is the true spirit of the season, wouldn't you say so, too?
Be a Santa or an Angel and spread the good cheer of good feelings and I promise you will feel a positive impact on your own well being.
Wishing you lots of good cheer and positive experiences this holiday season!
Jackie