Create Your Day Anew Audio gift!
Instead of an article on stress relief tips, I'd like to offer you my newest audio called "Create Your Day Anew."
It's approximately 8 minutes long. Easy to have time for 8 minutes, isn't it?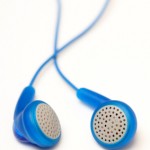 And, it will put you in the right frame of mind to get your day running smoothly!
I'm including a very short introduction audio that you'll only need to listen to once. After that, just listen to the meditation every morning and you'll begin to notice the difference in your day. Really!
Let me know how you like it by commenting below!