Summertime Mode Adventures!
Summertime Mode Adventures!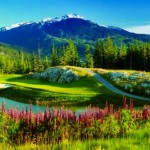 In my book: The Stress Relief Toolbox: For Women Who Take Care of Everyone But Themselves, 2 tools for cultivating self care and long term stress relief are "tools" that will support you in having adventures this summer.
Try this:
Get out in Nature! To make it an adventure, engage your creative mind by paying attention to the colors you see, the textures of plants, what wildlife might be present, even the uniqueness of rocks.
If you are with family or friends, you could even play a game of inspiring one another with how your "search engine" mind can seek out what you direct it to pay attention to that you wouldn't have seen before.
Make it up! It doesn't matter. Simply being in awe of Mother Nature's creation brings an adventure to your mind and spirit!
Play!
It connects us to our joy!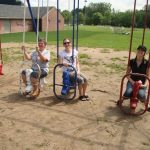 Give your inner child what she/he really needs: some playtime!
Be adventuresome and play like your children or grandchildren do! If you don't have either of those, put on your memory cap and tap into how it was when you were a child.
Wasn't it so freeing to swing on a swing, jump around, ride your bike, jump rope, run through the sprinklers or chase the dog?
Resolve to let go of any self consciousness and play with abandon. Just for the fun of it, not for competition!
Try going to a playground and getting on a swing. Rent a bike in a park, rent a kayak or canoe for an hour or more. Or simply just throw a ball or Frisbee with someone.
If you have any furry children, remember they are a great source of play and appreciate the attention and exercise! Cats included!
Many of these play adventures take place outdoors, giving you a double dose of adventure and stress relief benefits!
Be sure to focus on being safe. This isn't an adventure in dare deviling, instead it's an adventure for your light spirited child-like nature who yearns for the freedom of playing, having fun and feeling happy.
With this last month of summer upon us, now is the time to get into your adventuresome self!  No time like the present!
Share your summertime adventures below!
Interesting articles for your summertime reading:
10 Reasons Adventure Travel is Good for You