Some things for your summertime mode!
I want to support you in having some down time, so I want to make sure you have some extra "toys" to play with!
I have many cool audios on my website store that you can download and listen to while you are relaxing on your deck, staring at the water on the beach or just taking a few minutes to give yourself time away from your regular routine.
All of them provide a very inexpensive way to get into your mental, physical and emotional "summertime mode."
Give yourself, a loved one and a friend you cherish, this simple gift of listening to a soothing relaxing audio that will support you in feeling really good!
Summertime mode at Healing Hypnotherapy's Inner Mind Spa
REMINDER:
Commit to having your weekends be flexible and not scheduled to a T!
Find a book that you can get lost in and commit to reading it and finishing it by summer's end. Give yourself permission to just relax and let the at least one day per week unfold naturally, instead of by a forced schedule!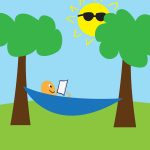 This is the summertime mode!
For extra support in having a fabulous book to read (LOL!)-in case you haven't already purchased my book: "The Stress Relief Toolbox: For Women Who Take Care of Everyone But Themselves"-I've created a special discount at the createspace eStore.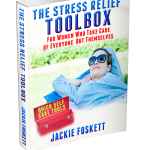 CreateSpace is the self publishing arm of Amazon.com.
It's very easy, just like Amazon.
You set up an account, apply the discount code, which is 50% off the regular $14.95 and have your book delivered to your doorstep.
Easy peasy!
Here is the link to the createspace eStore
Here is the discount code to apply:
ZMTFGD3T
Enjoy simple tools that support you in having an attitude of summertime mode!