Who Knew? It's National Relaxation Day! Ahhh….
Ezine buzz and excitement builders for book
Subject: National Relaxation Day! Who knew?
Saturday, August 15th is National Relaxation Day!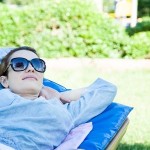 Wouldn't it be great to have relaxation already built into your life and without having a holiday to remind you of its importance?
I think so. I know from my own personal experience, as well as in the work I do with my clients, how vital it is to cultivate relaxation and down time as part of your lifestyle.
So, how do you cultivate relaxation to be part of your lifestyle and not something you just think about on a declared holiday?
It requires having a set of tools that you can use regularly and with ease.
In my soon to be released book: "The Stress Relief Toolbox: For Women Who Take Care of Everyone but Themselves," there are an abundance of tools that not only will support you in feeling more relaxed and calm in specific situations, but will actually alter your mindset for the long term.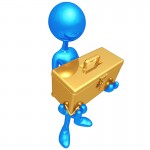 Wouldn't it be great to have the mindset of inner calm and know you could handle whatever external circumstances come along?
One of the tools in the "Changing For Good" chapter in my The Stress Relief Toolbox: For Women Who Take Care of Everyone but Themselves, focuses on having solitude time, a very appropriate tool in honor of National Relaxation Day.
Giving yourself some alone time or solitude has many relaxing benefits. You get to reboot your brain, refresh your mind and release any tensions associated with always being "on" as you go through your day.
It doesn't require much skill, it just entails a commitment to making solitude a priority. By making it a priority, you get that needed relaxation while building a foundation for long term self care.
There is a wide array of tools that can support you in having more calm and relaxation in your life in The Stress Relief Toolbox. Some tools are designed for that quick in-the-moment needed relief, while others focus on creating changes for the long term. It's  designed to be an ongoing resource book that will serve the reader for a long time.
I'm so excited my book is being published very soon!
I'd like to share my excitement with you by offering you the opportunity to purchase the book before it hits the presses.  I'll be sending out a notice telling you how to get in on the pre-sale price in the next week. Keep an eye out for it.
As we approach National Relaxation Day on Saturday, August 15th, ask yourself how you can give YOU some valuable relaxation time not only for Saturday but as a practice you do regularly. Relaxing is not being lazy or decadent, it's being smart. You need it to have your best engaged life.
I promise your mind, body and spirit will love you for it!
Here's an interesting article I think you'll find interesting. Fits right into my philosophy and the reason The Stress Relief Toolbox book is a very needed resource in our culture today.
Enjoy relaxing! And when you've had a chance to relax, please share with me below what you choose to do and what you're planning on doing to continue to get more relaxation into your life.
Jackie