Here's another funny one-Laughter yoga!
I hope you got in some relaxation time on Saturday for National Relaxation Day!
Right now I'm in Las Vegas for a HypnoThoughts.Live conference that starts on Friday. I'm spending a couple of days hanging out with some family and friends before I get some serious learning in!
Being here reminds me of one of the classes I took at last year's conference. It was a laughter yoga class. Now you may be wondering how serious can my learning be if I'm take that kind of class.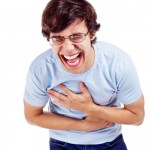 Ha! Ha! Well, it turns out, laughter yoga is an excellent de-stresser! And, I love any tool that works to change the biochemistry of stress. And, laughter does it!  It brings on those endorphins very quickly, leaving you not only feeling good, but feeling relaxed and energized at the same time.
It doesn't take much to learn how to do laughter yoga, although there are a few techniques that will take the guesswork out of where to begin. There are even classes dedicated just to this discipline of yoga!
Because the class I attended had such an impact on me, I decided it definitely deserved to be a tool in my soon to be released book:
The Stress Relief Toolbox: For Women Who Take Care of Everyone But Themselves
It's tool #18 in the Quick Stress Relief Toolbox chapter. I know you will love following the simple sounds you can make to get you started laughing. It becomes very easy to get caught up in a spiral of laughter in no time at all. You'll be amazed at how good it feels to laugh and laugh and laugh some more.
Play with this:  
Laugh the sound of the following laughter vowels. Start with: "A" as in "papa": Aaaaa ha ha ha ha ha. Then "E" as in "free": Eeeee he he he he he. Next is "I" as in "pie": iiiii hi hi hi hi hi. Next is "O" as in "Bingo": Ooooo ho ho ho ho ho. Last is "U" as in "soup": Uuuuu hu hu hu hu hu. Excellent! Now repeat, but backwards.
I know it seems silly, but so what? Give it a whirl with someone who wants to have some fun and get rid of their stress too.
Stress? It'll be the last thing on your mind. Really! And, the endorphin high will last a long time.
Who knows, once you start playing around with this simple tool, you may want to start your own laughter yoga group at work. Can you imagine how much fun that would be? Everyone would be walking around with big smiles on their faces, energized and wanting to do their jobs from a whole new perspective!
This is one of many quick and easy stress relief tools. Most of them are not silly like this one, but they are all very effective. Once you begin using any of the tools for those times when you need quick relief from feeling stressed, you'll want to venture over to the next level of tools. This next level of tools is designed to support you in making more permanent changes. It focuses on self care, the foundation for more inner calm and for having your best life.
I'm so excited my book is being published soon and you will have the opportunity to learn some very cool tools!
As I mentioned in my last email, I'd like to share my excitement with you by offering you the opportunity to purchase the book at a pre-sale price before it hits the presses.  I had hoped I'd have it all ready for you this week, but there has been some technical difficulties, so I'll be sending out a notice as soon as it's available to let you know how to get in on the pre-sale price. Keep an eye out for it.
Meanwhile, enjoy laughing! And let me know how fun it was for you. Please share with me what you learned when you started laughing just for the laugh of it!
Jackie