In a previous post, I was off on an adventure of backpacking in the "Wild" on the John Muir Trail in California.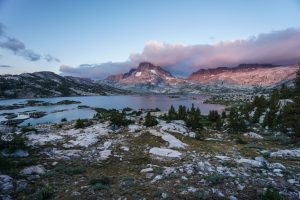 I did it! I backpacked and hiked over 60 miles! It was quite the feat for me!
Even though I returned home at the end of August, I've been a bit slow in getting my mind grounded into my civilized life and so it's taken me a while to be able to write about this experience for you.
That's been a whole other adventure I'll save that for another time! LOL!
I seem to be into the adventure theme this year.
Interesting how those adventure opportunities present themselves when one declares at the beginning of the year:
"This year I'm going to stretch out of my comfort zone!"
I've been stretched on many levels: physically, mentally, emotionally and spiritually. I'm sure I'm not finished yet. I believe it's similar to what happens when we stretch our bodies. At first it feels uncomfortable and the muscles and tenders are not very flexible. The body initially resists.
But, as we continue to stretch regularly, we learn how to lean into the stretch with less resistance and as a result we find we can go further and further. Then we notice it actually feels good and we're doing our body well.
Of course, there are those days when it's just harder. And, that's ok. We may need to stop and assess what we're doing, how we're doing it, check within, and maybe step away from it for a while before resuming. Perhaps our stretching routine just needs a bit of tweaking in order to get better results.
Well, that's how it's been for me this year on all levels.
It's been a fascinating adventure that's still unfolding.
In the next post, I share some things I learned or I could even say "re-learned" from my "Wild," adventure.
As we continue to wind down into the shorter days of fall, with the Holidays on the near horizon, my wish is for you to try on the insights, lessons and tools I've learned and see how they fit on you.
Some of them may fit well, others may not, and some may just need some tweaking to work in your life.
Would love you to share about any of your adventures-"wild" or not-that you've had this year and any lessons you've learned!
If you are new to "Mind Matters," I want to extend a big welcome to you!
Please feel free to write in comments on my blog as you journey along the road of "Mind Matters."
Warmly,
Jackie