Spring has sprung!
For those who celebrate Easter, I hope you had a fun and meaningful day!
I love spring! I love how Mother Nature starts revealing to us all the work she has been doing over the winter even when it looked like nothing was happening!
Spring is the time for growth and renewal.
As I watch the buds on the trees begin their journey into leaves, I feel excited for what is yet to come.
It feels so energizing and engaging, don't you think?
Don't you just feel filled with wonder of how seamless it all seems?!
Yet, I know even as Mother Nature was resting and restoring over the winter, she was not just lazing around. Instead she was using her creative energy in a way that allowed all this new growth to now appear. It's perfect! Just what we need!
I think that's what's happens when we want to do the time honored "spring cleaning."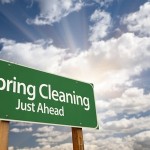 It's an opportunity to clear out the cobwebs of the past winter and let in the fresh air of spring in anticipation of great things to come!
The excitement of renewal and growth has taken off in both my personal life as well as in the work I do in Healing Hypnotherapy supporting people in having their best lives.
On a personal level, this year I decided to stretch myself out of my physical comfort zone.
I've been doing longer walks and hikes, as well as new body-functional exercises. Just last week did my first "real" backpacking trip to train for a big challenge of backpacking part of the John Muir Trail in California. I'll be doing about 60 miles or so of it. My amazing husband is planning on doing the entire 221 miles!
Talk about getting out of comfort zones!
And, this new challenge not only stretches me physically, it's creating new neural pathways in my brain as I use my inner mind to support me in breaking through the mental challenges I'm coming up against in reaching my goals.
I am actually loving the challenge! I'll let you know how the 60 miles goes later in the year!
This brings me to another area of growth that has sprung up.
It's just perfect for this energy of spring!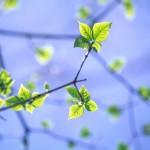 It has to do with my passion to support and impact others in having less stressful reactions in their day to day lives and live their lives from a foundation of self care and self love.
I have created a 6 Week Stress Relief Toolbox program based on my book, The Stress Relief Toolbox: For Women Who Take Care of Everyone But Themselves, that was recently published in November.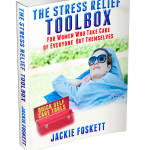 I'm excited that I will be able to share the principals and tools with more people now in a group program.
The official program will launch in June sometime, so please be sure to look out for it so you can enroll. If this is something you know you need for your life to continue to grow and move forward with less stress, more enjoyment, ease and grace, then this is the program for you.
In the meantime, I'm getting ready to do a pilot program for this 6 Week Stress Relief Toolbox program with some select people who want to be the pioneers paving the way for others in future programs.
The pioneers receive a very special rate that will not be available later.
If you think you'd like to participate in this pilot program or are curious to learn more, please send me an email so we can set up a time to talk to see if this is the right fit for you.
It starts Monday, April 11th at 7 pm PT, so I need your request as soon as possible.
It's filling up fast, but I wanted to be sure to include others whom I haven't reached out to personally yet. So, if that's you, be sure to email me: Jackie@JackieFoskett.com
It's a powerful program that will support you in growing into your best healthiest self in mind, body and spirit with an abundance of tools for inner calm and a solid foundation of resiliency as you move forward in 2016!
A Gift for you:
In case you missed downloading the audio "Create Your Day Anew" when it was offered last time, I've included it again in another post section. It's right in line with creating the growth you desire using the energy of spring!
Remember to visit the Resources post.
I've included a video about stress and the brain which I think you'll appreciate!
Are you ready to clean out the old winter cobwebs and open up to the growth and newness of spring's creative energy?
If so, be sure to sign up for my very compelling complimentary phone consult that will take you through a powerful process which will support you in knowing the right path to take now.
In closing, I wish for you the delights of spring as you take some time out to be in Mother Nature's artwork. Doing so will connect you deeply to the present and give you the most precious gift you can receive.
Please share below how the energy of growth and renewal is showing up in your life!
Warmly,
Jackie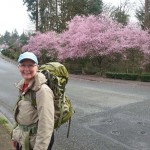 Training in my local area a few weeks ago!