It Was An Amazing Journey!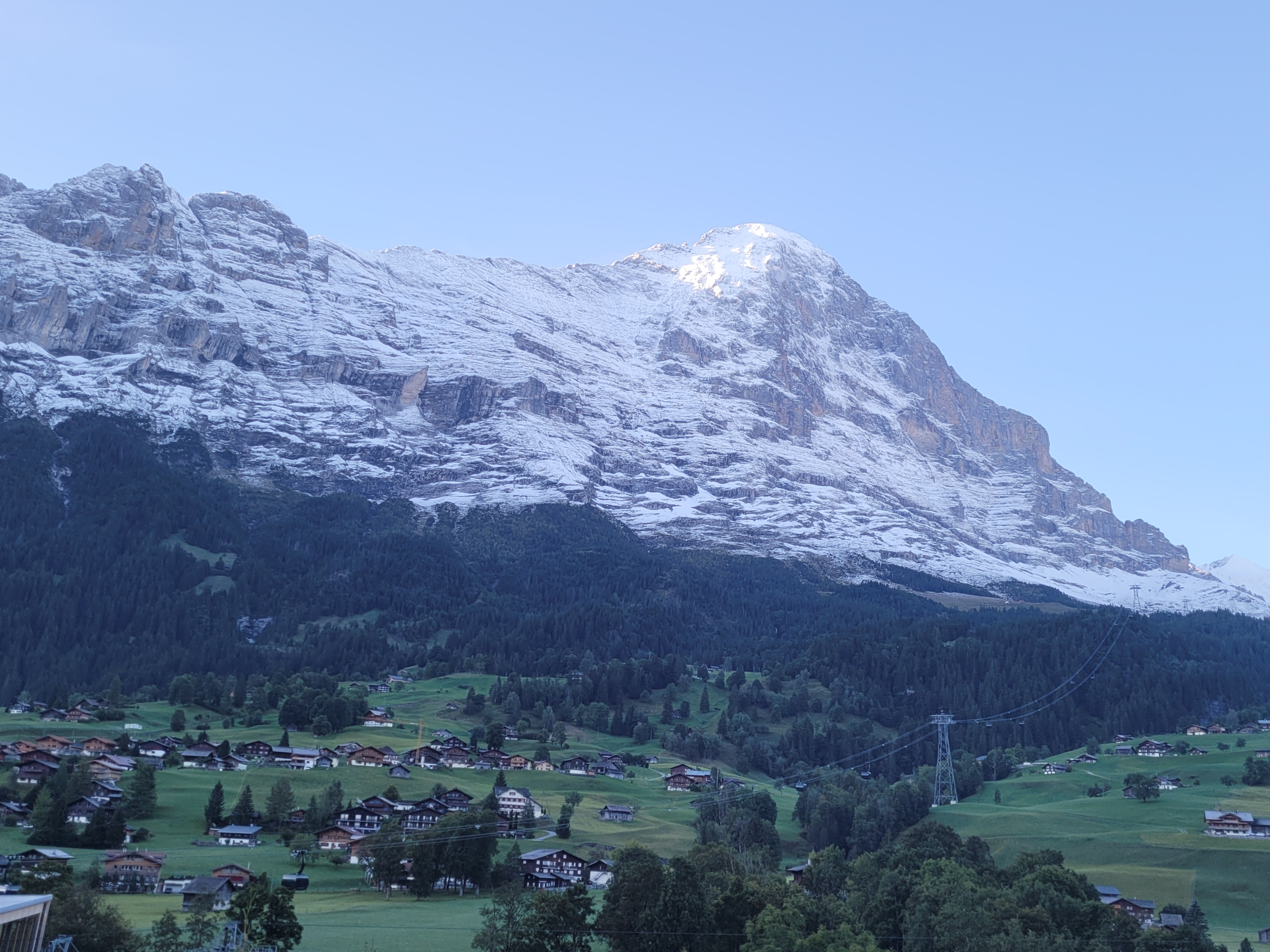 "It always seems impossible until it is done."
Nelson Mandela.
My husband and I recently returned from an amazing 6 week journey! (More about that shortly.)
And, we returned to basically summer weather. That's is more unusual here in the Pacific Northwest in October, than it is common.
I must admit, it was nice to feel the warm air and see the sun when we're used to having more cooler temps in October and if not downright rain-at least some drizzly days.
But then shortly after arriving, we realized the sun was trying to filter through the haze in the air due to the excessive smoke from all the wildfires happening in another part of Washington State and blowing over our way.
Now, our warm dry conditions unfortunately weren't such a bright event.
Thank goodness, the rain has now arrived and the smoke is clearing. We can all breathe easily again!
Back to my amazing 6 week journey.
We started our adventures mainly in Austria. We did the Lechweg hike in the southern Tyrolian area of Austria.
It was beautiful. Lush green hills, cows with their bells chiming away…small villages we were either in or saw from the distance-up in the hills where our hiking trail led us!
And, at times it was quite challenging. There were ups…more ups…downs on some rough trails…and more ups again, just when you thought the uphills were over!
We even got to cross the longest suspension bridge in Austria.
It took my breath away and I used all my "hypnotic suggestions" on myself to confidently walk to the other side. ?
Being persistent and resilient were key to my success.
We ended our 8 days of hiking at least 85+ miles total in the lovely town of F?ssen, Germany, where the famous Neuschwanstein Castle resides.
From there we visited several other places in Germany before heading to Switzerland, where I lived and worked as a dental hygienist many moons ago.
My nephew and his wife joined us for their first time in "der Schweiz." I was thrilled to be able to show them around.
From Zurich, we travelled to 2 of my favorite mountain areas of Switzerland: Grindelwald and Zermatt.
We hiked, ate Fondue, hiked more and laughed a lot.
It was fabulous!
After my nephew and his wife left Switzerland, my husband and I headed to the beautiful Italian area of Switzerland, called the Ticino. We spent another 8 days there before coming back home.
I wanted to share this with you because this adventurous time in Europe has given me the time and presence of mind to
press the refresh, renew & reset button for many things in my life.
A big area of my life is the work I do in my business, Healing Hypnotherapy.
I love helping and supporting women (and men) in living their best lives.
So, what does "living your best life" mean to you?
Is it to feel more in charge of your health?
Could it mean having more "inner calm" so that you're not having knee jerk reactions to all the Stuff that happens in life, but instead are able to process it more easily and with clarity?
Maybe it means you feel more inspired and confident to pursue the dreams of your heart?
Or, could it mean you might be able to let go of the "should's" in your head and instead cultivate a more expansive perspective on how to live your life?
And, maybe, it means to you that you are no longer having the stress, anxiety and overwhelm that seem to be your way of life lately, which you've noticed has taken away your joy and inspiration, but you're not sure how to change it?
I'm asking this, because I want to know how I can continue to support you in living your best life.
As I walked the trails, saw the beauty around me, sweated going uphills and rejoiced in the feelings of accomplishment of having hiked 10-12 miles most days, I thought about you and how I can help-even while I'm traveling!
I want to know what it is that is keeping you awake at night or having you wake up in the morning full of anxiety and dread of the day to come, yet unable to change it.
I have over 20 years of working with clients in my business and I have helped thousands of clients get the results they seek when they decide to work with me.
The pandemic has made it easier now for me to support others from any place in the world.
And, with all my experience with hypnotherapy mind coaching and many other modalities I use to help clients, I am now looking at how can I keep doing what I love, what inspires me, what lights me up, while my husband and I travel so much more since he retired last December.
As I am still very committed to my passion of helping and supporting you in living your best life, however that means to you, I am asking for your feedback via a short survey I've created.
In this survey, I'm asking you what you would like to read and learn about in my e-news, as well as how Healing Hypnotherapy can support you via programs that you can enroll in that give you the flexibility and be able to learn and practice the trainings at your own pace and get the results you seek.
My refresh and reset is all about creating more of what you want and need from Mind Matters and Healing Hypnotherapy's programs.
I really want your opinions and feedback and so appreciate you doing this so I can continue doing what I love while serving you and my community.
So, for your effort and time, I am giving you a choice of 3 different gifts.
After you complete the survey, just send me an email saying you've completed the survey along with your email/contact info and tell me which gift you'd like.
I will send your gift of choice to you via a link in your email.
Your survey will remain anonymous of course, unless, you want to include your name on it, which you'll be able to do, if you'd like, but that isn't necessary.
These are your gift choices:
Choice #1: Audio from my "Audios for You" store: Stress Relief: Journey to Calmness, Complete "album" of 3 audio tracks, plus introduction track.
Choice #2: An E-book: "The Things You Say: Stop Beating Yourself Up & Embrace the Power of Positive Self Talk"
Choice #3: "Audios for You" store: Weight Release for Ease, complete digital album with 3 audio tracks, plus introduction track.
It's simple. Just complete the survey. Should only take you 5 minutes at the most, unless you have a lot you want to tell me in the "other" sections. Then, send me an email telling me you've completed the survey and include which gift you'd like.
I am sincerely grateful for your participation.
Warmly,
Jackie