How's your summer going? I'm loving mine!
It's been an amazing summer here in the Northwest. Some might say it's been a bit too warm for the NW comfort zone, but I've enjoyed it. I've made sure I've taken time-outs to play, eat outside and relish the warmth. I know it doesn't last, so I've decided to appreciate whatever we get.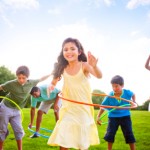 I hope your summer is going well and you are making sure you take time out for fun and leisure.
Taking time-outs and playing are all good things to do to keep stress at bay. They are included in my book "The Stress Relief Toolbox: For Women Who Take Care of Everyone but Themselves.
There are many other "tools"/tips, processes and practices you'll want to know about and use, so
please keep an eye out for its release very soon.
Speaking of my book..be sure to read the article below. I'm opening up to let you in on the story of my book, how long it has taken and what I've learned from the process.
As always, I invite you to share your thoughts, what you like about the articles, offers, things about hypnosis whatever conversation you'd like to have. I love hearing from you. Let's dialogue and keep engaged.
Love to hear how you like this e-zine, its content and its offer!
Warmly,
Jackie