Self Love: The Ultimate Relationship Keeps Stress Away!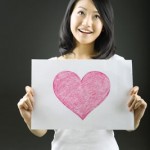 I know you've heard about an apple a day keeping the doctor away, but did you know self care, can help keep stress away?
It's true. And it really is quite simple. Ignore your own needs, desires and wants and you are bound to feel agitated, frustrated and probably even resentful.  
Feeling agitated or frustrated and/or resentful usually means the thoughts you are thinking are focused on what is not working in your life or what is wrong. Any of these thoughts sound familiar:
 "This job is so demanding", "I feel like I'm always working, there's no time to have any fun", "if I'm not working at the office, it seems like I'm always working at home", "there's no time for exercise, there's too much to do", "there's no time for planning healthy foods, there's too many other things I have to do".
The list could go on and on. The point is, when you ignore taking care of own needs, you will find yourself being bombarded with negative thoughts, which lead to negative feelings and emotions. This tends to keep the cycle perpetuating with more negative thoughts, more distress, and more emotional upsets.  
So, when you attend to your own needs, such as giving yourself some downtime, asking for support on the home front or at work, making activity and healthy foods a priority, as well as getting out and having some fun, you reduce your stress thoughts significantly. You are taking care of you. You are saying you count. You are giving voice to your own needs and declaring your love for you!  
It's not egotistical, it's a necessity, if you want to feel less stressed, more calm and connected to your own innate joy.  It's the Ultimate relationship! 
Feeling love for yourself and therefore naturally engaging in conscious self care, is essential for your heart health, too. Stressful thoughts that arise from ignoring one's own needs, produce those negative stress hormones that have a negative impact on your cardiovascular system. Blood vessels become more rigid, blood flow is more restricted and the heart rate is usually accelerated. This is all in conflict with a healthy heart.
February is the American Heart Association's
"Go  Red For Women" month, their logo for heart care for women. Unfortunately, women, the ever giving caregivers, are giving their hearts over to this dis-ease, much too frequently, as they forgo their own needs for the needs of others.
It's ok to care for others, just as it's healthy and wonderful to love others, but let the caring first start with you.  
You will be so more available to others, but in an easier way, you'll have less of those "stress thoughts" that cause those distressful feelings and you'll feel more love in your life.  Your other relationships will prosper.
 t all starts with you loving and caring for you. So, give your heart the love it deserves…give yourself permission to love you, take good care of you and your needs, so you can enjoy your life and be doing what you love to do!
Love is in the air-it's February!
Breathe it in and give yourself a boost of those feel good hormones: endorphins.
Your heart and soul will love it!
Read: Caring for Your Heart Today
Please go to my blog page on my website and share your thoughts
I so appreciate you and thank you for being a part of my community. I look forward to continuing to support you in having the healthiest and best life you desire.