Get Off the Stress Hamster Wheel!
Thursday, September 7th, 2017 at 5:30 pm PT, 8:30 pm ET!
Free Webinar:
Get Off the Stress Hamster Wheel and Ride the Mindset of Inner Calm
What a great ride it'll be! WooHoo!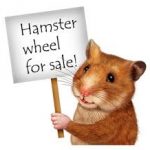 Here's a glimpse of what you'll learn and experience:
How easily your mind can get "hooked" on being on the stress hamster wheel
How to "break the cycle" of stress and get off that hamster wheel once and for all!
A guided hypnosis process to support your mind in finding a new and better ride
Get clear on how to stay on and ride the mindset of inner calm.