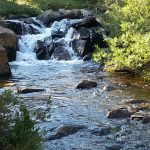 So often, the subject of being overwhelmed and #stressed out is targeted to women, who seem to be the ones who are the most stressed, overwhelmed, over scheduled and not taking care of themselves but don't ever miss out on taking care of others.
All this is true and I like to focus my attention to women who do seem to be in a greater need to hear the messages of self care and have tools to support them.
Yet,
With #Father's Day coming up this weekend, I know there are many dads/men who also could use some tools to support them in having a more connected and empowered life.
As an instructor of #HypnoBirthing, The Mongan Method for 17 years now…and a hypnotherapist for about the same time, as well as a Dental Hygienist for 35 years, I've seen many men/dads experience #stress, #anxiety and #overwhelm, too.
They often are just not as vocal about it as women are or they feel the need to look strong and not allow themselves to acknowledge their feelings. Often that is derived from cultural "norms" of how men should behave!
It doesn't have to be that way.
Instead of giving the man in your life: Dad, husband, significant other, even your brother or uncle, new gadget "tool" for his workshop, why not give him an experience instead?
Go to the #Empowered Living Gifts Giveaway and find that special download for the "DAD" in your life.
Give him an experience of an audio or an e-book or special report that will support him in connecting in to his greatest self in ways that will impact him long after #Father's Day is over!
Click on the link below and follow the link on the page to get your free gifts for your amazing guy!