To keep you feeling more in control of those triggers that get you stressed out, be sure to use the the next stress relief tool #2 that is now available for you.
Remember to visit the Healthy, Wealthy & Wise online event, if you haven't done so already, as it's ending on the 20th.
I'd love to get your comments on my blog/featured articles, as I will be logging on every so often to stay connected while out of office!
If you are wanting a bonus Stress Relief tool, be sure to check out "Writing From Source."  The information you need is down below.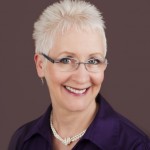 Warmly,
Jackie