It's that time of the year again!
"The Holidays!"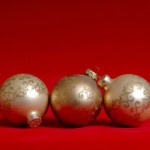 We all hold images of how the holidays are suppose to be, right?
It's suppose to be a time of merry, connection with loved ones, sparkling lights everywhere that bring smiles to our faces and peace and joy in our hearts, souls and spirits.
Well, unfortunately, that isn't always the case, is it?
Too often, the holidays are filled with expectations from others and ones we put on ourselves that we can't possibly live up to.
On top of that, with juggling work, family life, the to-do lists and so many other commitments, the holidays seem like just too much added on to an already full and very busy life.
Now these wonderful holidays just seem like they are causing way more stress and anxiety than we bargained for.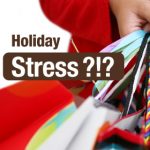 Can you relate?
Additionally, with so many opportunities for food events to attend and with limited time on that already full schedule, it's a time when you can find yourself overeating, over drinking and under exercising!
This is also the time of the year when people may be struggling as they remember holidays of the past when life felt more sane, free and joyful.
The holidays can come with a lot of baggage-and it's not usually Santa's bag of goodies!
Stress, anxiety, overwhelm and feeling less than enthused can take the place of all the jolly and peace of mind that we want to have.
It doesn't have to be that way.
You can really enjoy the holidays again-when you use your mind in a much more empowering way.
If you are ready for a different experience this Holiday Season, instead of going down the tunnel of stress, anxiety, overwhelm and no-joy, you need to:
Gift yourself this precious 2 Session Special
to
De-Stress Your Holidays and Experience the Joy and Inner Peace You Crave!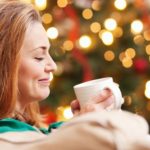 I designed this special program with time and immediate results in mind.
We will meet by phone or by Zoom and spend 60 minutes each session to laser focus your subconscious mind to get you the results you seek.
And, you will be ready to have an absolutely awesome holiday season-no matter that it hasn't been that way in quite a while. This time will be different.
And, the cost is also designed to support you during Holiday budget time:
$197.00 for 2 incredible hours that will leave you feeling like you've won the Happy Holiday Lottery!
Enroll in Healing Hypnotherapy's 2 Session Special De-Stress Your Holidays Now!
FYI: If you'd like to use this 2 session Special for after the holidays-we can call it a New Year's Special!!
In order to get this super budget price, though, you must purchase your special package before December 30th!
After you purchase your sessions, we'll schedule your sessions via email or phone.
Sessions must be used by March 30th.
Looking forward to getting you to the peace and calm you deserve!