Balance for Joy: Rediscover Your Inner Harmony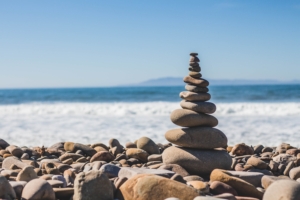 Are you a busy professional or a working mom juggling multiple roles?
Are you often left feeling overwhelmed, stressed, and anxious?
You are not alone.
A recent Harris Poll found that 48% of surveyed working moms were diagnosed with anxiety and/or depression.
If you find yourself in a similar situation, it's time to prioritize your well-being and reclaim the joy that life has to offer.
As a hypnotherapist mind coach, I'm here to help you find your perfect balance that leads to more happiness and fulfillment in your life.
Introducing "Balance for Joy" Special
In this exclusive 2-session special, we'll embark on a transformative journey together to reduce overwhelm and bring more life balance back into your life.
Through powerful hypnotherapy techniques and personalized mind coaching, you'll learn how to release stress and anxiety, allowing you to feel more calm and joy.
What You'll Gain from "Balance for Joy":
Rediscover Inner Calm: Uncover the hidden blocks that contribute to stress and overwhelm, and replace them with empowering beliefs that cultivate peace within.
Restore Work-Life Harmony: Find the perfect equilibrium between your professional responsibilities and personal life, ensuring that you have time for self-care and the things you love.
Master Mindful Techniques: Learn practical mindfulness exercises that anchor you to the present moment, reducing anxiety and promoting mental clarity.
Strengthen Relationships: Enhance your connections with loved ones by being fully present and emotionally available, fostering deeper, more meaningful relationships.
Here's what's Included in the "Balance for Joy" Special:
Session 1: "Unwind the Overwhelm" –
During your first session, we'll delve into your unique challenges and goals, and begin the process of releasing your stress and anxiety.
You'll leave with personalized techniques to implement immediately.
Session 2: "Embrace Your Inner Joy" –
In the second session, you'll build on the progress you made, reinforcing positive changes and instilling confidence that you can keep creating balance in your life.
You'll leave feeling renewed and empowered.
Bonus: Exclusive Audio Recording:
As a special gift, you'll receive a customized hypnotherapy audio recording to support your continued progress between sessions.
This exclusive 2 Session Special is available for a very special price of only $300.00! 
That's a 30% savings off 2 individual sessions.
Limited Time Offer – Book Now!



This special offer officially ends July 31st.
As I realized I didn't allow enough time for you to register.
There are only 2 available spots left now, so grab them at this special price, which is 30% off the regular session fee.
Space for the "Balance for Joy" 2-session special is limited, and I don't want you to miss out on this transformative opportunity.
Invest in yourself and create the life you truly deserve. Schedule your sessions now, and take the first step towards a happier, healthier, and more balanced you.
Call 425-941-2051 or click the button below to get started right now.