Ready to give yourself more ease, inner peace and joy this holiday season?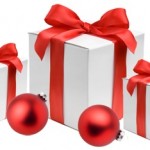 Is holiday stress and anxiety on your plate again?
Do you find yourself having a longer to do list than normal?

And wondering how the heck you'll get to all of it?

Are you dreading gift buying and wishing Santa would just magically take care of it all?
Is "Oh no, here goes the weight gain again" a familiar story you tell yourself now that the season of festivities has begun?
And, do you find yourself easily irritated and generally "out of sorts and wonder where all the ho-ho-ho went?
You are not alone.
Been there myself and have many clients who in the past experienced the same thing.
And, yet it can be different.
It can be much better, more joyful, easier and even fun!
Doesn't that sound like a great gift to receive?
I'm imagining it does.
Healing Hypnotherapy is offering you a holiday event in the form of a virtual program/workshop that will give you the gift of joy, ease and inner peace this holiday season.
"Keep Your Sanity, Your Waist and Your Sense of Humor Intact this Holiday Season!"
It takes place on Tuesday, December 6th from 6:30-8:30 pm PST.

All for $47.00.
It's the steal of the season-even the Grinch would agree!
And…
You'll leave calm, centered and have a feeling of inner peace that will stay with you throughout the entire holiday season…and even into the New Year!
During this interactive virtual program you will:

Learn how to recognize when those stress and anxiety feelings start to want to take control!
Learn and practice 5 Easy Tools to STOP Stress and anxiety in its tracks!
Experience 2 powerful "inner focus/hypnosis" processes that will shift your mindset, your attitude and allow you to connect to what is most important to you.
Discover how you can enjoy the many festivities and food, without guilt. angst and the usual weight gain you've experienced or dreaded in the past.
Discover strategies that work for you to have less stress, more ease and connect into your own innate JOY!
Leave feeling inspired, confident and know you will have one of your best holidays seasons!
This is a powerful program because you will be experiencing-not simply sitting passively and listening.
And, you will engage your powerful inner mind to work for you as well.
So, register now and receive the gift of calm, joy and inner peace this season.
In the spirit of the holidays, the price is purposefully very low, making it easy to say YES to YOU and NO to stress, anxiety and chaos this season.
 Your emotional, mental and physical well being will love this gift you give yourself!