Get a head start on the Your New Year and Your New Decade
Are you sick and tired of being sick and tired with an over flowing plate of commitments and no time for YOU?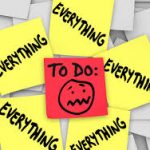 Do you often experience feelings of overwhelm, stress and anxiety?
Does it seem like this has been going on for so long, you have no idea how to experience your life differently?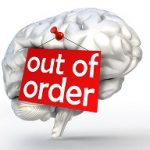 If this sounds like how you are experiencing your life and would like it to be different in 2020, then this 2 Session Special is just for you.
These 2 laser hypnosis mind coaching sessions will tap right into your own special resources where you will gain a new mindset on how to feel more calm, in control of your emotions and what steps to take to stop the overwhelm, the stress and the anxiety you've been experiencing.
Get in on this limited time special:
Two 1 hour sessions via Zoom or phone for a very special end of year price: $197.00.
Plus, you will not only gain a new mindset, you'll gain more energy, more emotional resilience and more connection to your own inner peace.
Give yourself this gift NOW
It's like those after Holiday sales-only this is for YOU and it will give you so much more value than any "thing" you could buy at the stores.
Do this before the New Year and make a positive commitment to yourself that is all about YOUR well being, your peace of mind and your own happiness.
This is a limited time offer for purchase only until: December 31st!
Your purchased sessions will be good until March 31st. But, you must purchase by December 31st.
Two 1 hour sessions via Zoom or phone for a very special end of year price: $197.00.
Don't delay! There's only a few days before this ends and sessions go back to their original price of $175 per session, so do take advantage of Healing Hypnotherapy's special offer Now!!