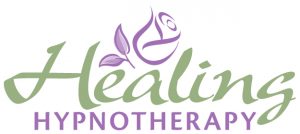 Calm, Cool & ConfidentThe Ultimate Stress Relief Program!

I want stress relief NOW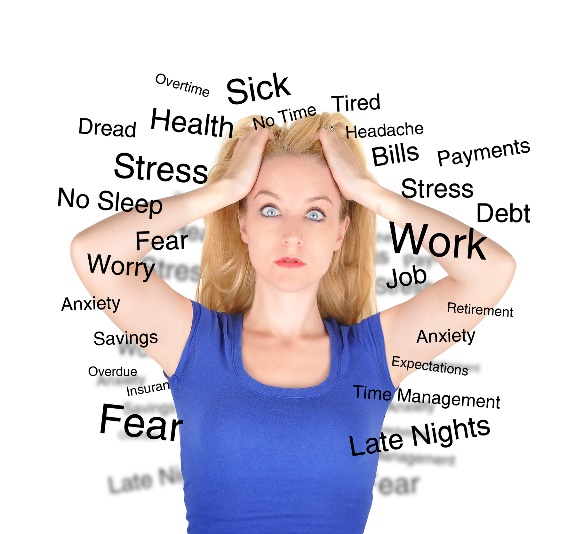 Is this you?
Sick and tired of feeling overwhelmed, stressed and exhausted trying to juggle work, your family and all the other commitments you have on your plate?Your mission, should you choose to accept it, is to learn how to stop stress and anxiety in its tracks by engaging your inner mind in empowering ways so you can feel more calm while experiencing more energy, joy and confidence no matter what is going on around you…all in just 4 short weeks.Stress, Overwhelm & Anxiety are damaging your health!
That is not how you are meant to live!Do you recognize any these?
Feeling constantly overwhelmed?
Frequent headaches
Trouble falling asleep or staying asleep
Grinding your teeth
Frequent heartburn
Feeling tired all the time
Panic or anxiety attacks
Feeling depressed, mood swings
These symptoms not only have you feel bad, they are bad for your health.
Studies consistently show being stressed, anxious and feeling out of control in our lives, is an underlying cause for most illnesses and diseases.
You Deserve Better.Have You Fallen Into the Stress habit?When we are constantly stressed, worried and anxious, we have less energy, less focus, and less joy.
Stress actually makes us less effective and more prone to making mistakes. And, being constantly stressed soon becomes a way of being.
It becomes a habit.
Habits get ingrained in our neurology.
Our repeated thoughts, behaviors and biological reactions cause connections to occur in our brains, these become habits.
Hamsters are great examples of how habituated they become on a hamster wheel. Because no matter how tired that little hamster is, and no matter how often she gets banged around being thrown off-she gets right back on!
Going round and round on the wheel is a habit well worn into her brain.Do you feel like you are on a hamster wheel much of the time? Do you find yourself repeating the same actions, behaviors and worrisome thoughts and not getting any different results?
Are you are juggling so many roles and responsibilities as a parent, partner and professional that it's too hard to keep your balance in life?
Do you constantly get thrown off, more and more tired, yet think you just have to get back on the wheel again?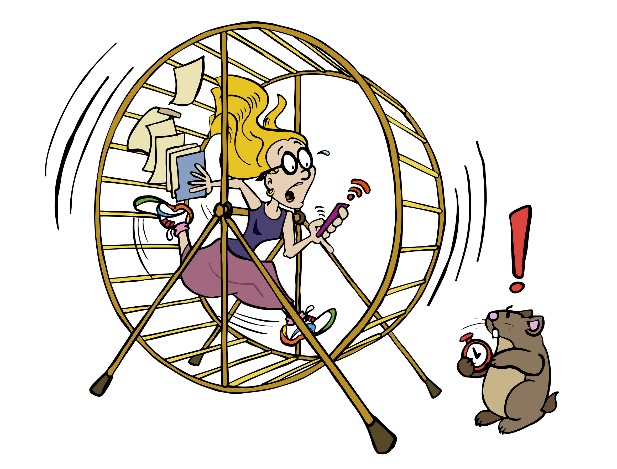 Isn't it time to get off that darn hamster wheel of stress and anxiety?

I'm ready!

It's time to give stress and anxiety the boot!
It's time to end your relationship with stress, worry, overwhelm & anxiety, isn't it?
It's time for you to experience more calmness in your life instead of feeling stuck in overwhelm and distress, right?
And, it's time to take back control of your life instead of letting stress control you, isn't it?
The new year is a great time to break habits and start anew! If you are ready for THIS to be the year you break up with stress, anxiety and overwhelm…
If you are tired of feeling tired, worn out and depressed…
If you haven't had any energy or felt happy in a long time…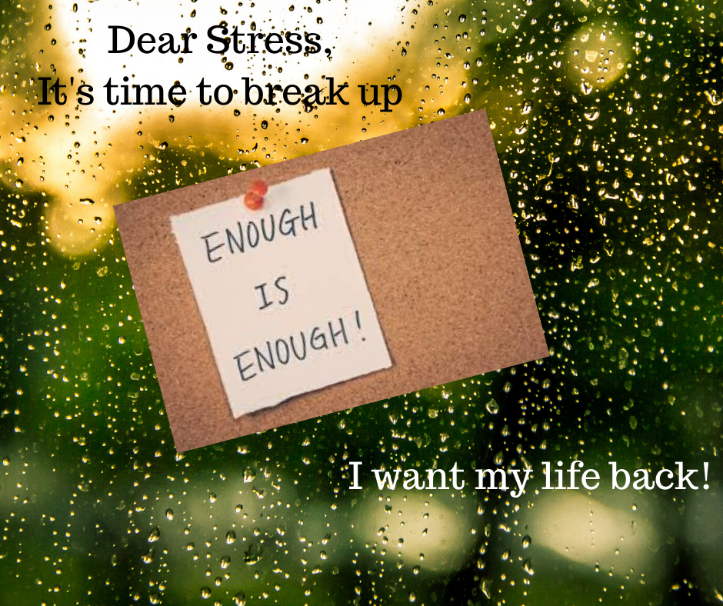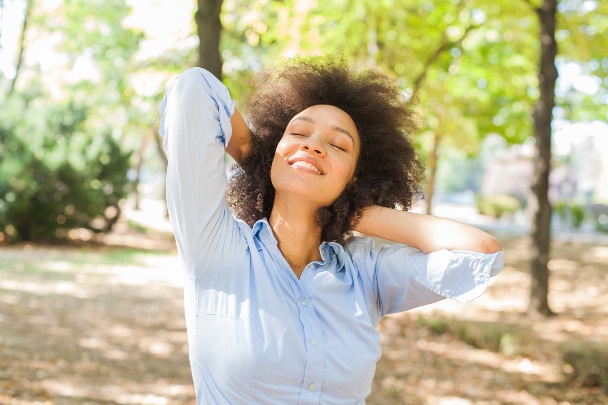 I'm ready now!

Then, it's time to:
Learn how to stop stress and anxiety in its tracks by engaging your inner mind!
Stop reacting negatively from stress and anxiety
Respond more calmly
Feel more calm and confident of your ability to respond appropriately.

And….

Experience more energy, joy and confidence, no matter what is going on around you!
Be calm, cool and confident in just 4 short weeks!
For Healing Hypnotherapy's Calm, Cool& Confident:
The Ultimate Stress Relief Program!

Register Now

Reap huge benefits!As soon as you register you will start to feel relieved!

You'll feel relieved knowing you are taking a positive stand for YOU!
Being in this program and breaking up with stress and anxiety will bring you huge benefits.
Not only will you feel better with more energy and focus, all aspects of your life will change!
You'll find yourself smiling more, laughing more, and not getting rattled at all the little things anymore.
Those tension headaches and tense muscles will no longer be your companion.
You'll feel motivated to take much better care of YOU.
You'll feel like you are back in the driver's seat and in charge of your life.
Confidence will radiate out from you in new ways.
Don't let stress become normalized!
Stress has become so normalized in our fast-paced culture that you may think it is a normal way of being. Messages abound telling us that unless we're stressed, we must not be trying hard enough.
Cultural pressures insist that we must "keep up" with others, we must overwork, and push ourselves past our limits to appear valuable and committed.
These pressures ingrain themselves deep into your unconscious mind and become the negative programming that runs you.
They become beliefs-very limiting beliefs!
But they're simply not true!
Deep down, you know that this new "normal" is not normal at all.You simply don't know what to do to break the cycle.
Ready to break the patterns of stress?
If you are so over your chronically stressed-out life, it's time to make a change!
Habits can be hard to break, breaking up is hard to do…. Yet, it's so much easier with support.
Your best life is waiting for you—are you ready to kick out your stress and start living a life that you love?

I am ready to break the patterns of Stress Now!

Why this program will help you?I created this 4 week live online Calm, Cool and Confident: The Ultimate Stress Relief Program because as a Hypnotherapist Mind Coach, specializing in stress relief, I've learned how women typically are taking care of everyone else, but themselves!
It's why I wrote the book: The Stress Relief Toolbox: For Women Who Take Care of Everyone But Themselves, on which this program is aligned.
I am passionate about helping women get a handle on their stress, their worries and their anxieties so they can take back their vitality, joy, and love of life!
Not to mention their health and well being!
Here's what so many women have expressed about their lives before seeking support in my stress relief programs.
They are exhausted withso many personal, home and work responsibilities to juggle.
Shuffling around the needs of their own children as well as their now aging parents, left no time for their own needs!
They felt overwhelmed most of the time and didn't know how to get out of it.
Their to-do lists were never ending and had them feeling tired just looking at it.
Sounding familiar? There's more!
They found they didn't have or take the time to eat well or exercise.
They talked about how getting a good night's sleep seemed like an impossibility because they either don't get enough or they're waking up often with their minds running amok.
Can you relate?

And, what's most prevalent for so many women feeling so stressed out, anxious, and overwhelmed, is that it feels as if they've lost their zest for life!

They feel stuck in a rut and can't find their way out.

If this speaks to you, you know it's no fun feeling this way, is it?It's Time for YOU!
It's time to put you right up front on the priority list and get out of the rut, off the hamster wheel and into taking your life back!
Calm, Cool & Confident: The Ultimate Stress Relief Program will do that for you and more!
This program offers amazing benefits that will give you access to be the director of your life and stop taking your cues from stress!
Here's what you'll get, learn and experience during this stress free program:
4 -90 Minute live webinar training, coaching and experiential sessions that will include 1 or more of the following at each session:

Guided hypnosis, NLP and Tapping

4 training themes:

1 each week to address major stress issues

Various tools and techniques to get rid of stress quickly and in the moment!
Special tools and practices to cultivate a solid foundation of Inner Calm and emotional resilience.
A variety of methods to change your stressful thoughts, behaviors and feelings!
4 Weekly guided hypnosis and NLP processes to imprint the changes on the unconscious level.
4 Weekly group coaching support with Q&A to address specific challenges.
A private community to support and enrich each others' progress.
Testimonial
"This program has given me the choice to change and tools to use. I liked how the program was delivered to a group as it allowed me to put my stress in perspective. We all have different reasons we get stressed and yet saw how this program worked for all of us."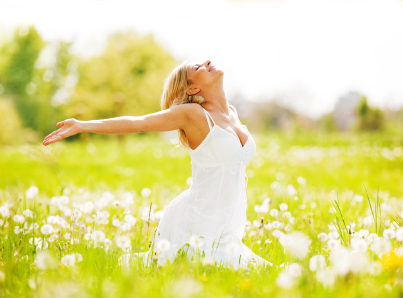 Virginie H.
Participant
"This was a fantastic program for me, Jackie. I can't tell you what a valuable experience it was!"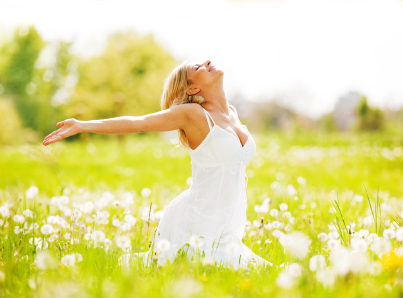 Kim H.
Participant
"Jackie focuses on everything you say, questions you ask and makes sure to directly address them – she leaves you feeling quite sincerely cared about and clearly wants to help you in your struggles to create a better life for yourself. I felt very listened to and "heard" and that in itself was a big plus for me"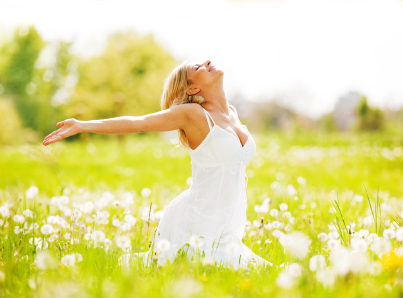 Tricia L.
Participant
"Jackie's Stress relief program really helped me work on my "in the moment of stress." I discovered there are ways to stop and change my stress response. I learned I do not need to let it keep building and building. Now, when I feel stress creeping up, I have tools and I no longer let stress rule me."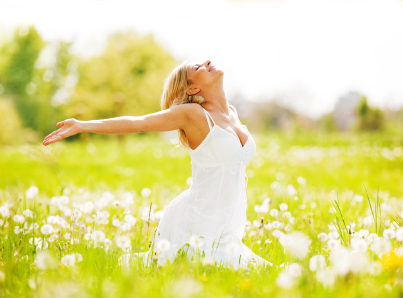 Wendy G.
Participant
This interactive experiential program will empower you to:
Quickly recognize that "Sneaky Stress" and stop it in its  tracks!
Use effective and easy tools consistently and build a core foundation of inner calm!
Take charge of how you respond to stressful situations.
Cultivate your own "Inner Happy Place and know how to take good care of it!
Let Go of old limiting beliefs and stories and create new empowering ones!
Be Courageous: Make Self-Care Your Priority
Here's what you get in each of the weekly modules/sessions:Module 1/Week 1-Stop the Stress & Anxiety In its Tracks!Here's what you'll learn & experience right away:
What the real impact of stress & anxiety is on your health and happiness?
4 easy to use tools to stop stress in its tracks!

Having great easy go-to tools is a must to stay in charge of stress reactions
These tools are game changers that will stay with you your entire

You'll experience an inner mind process that melts your stresses away and sets you up for success.
Module 2/Week 2-Build Emotional Resilience!Building emotional resilience is a foundation key in keeping stress and anxiety from invading your life.
Here's what you'll learn, create and experience in week 2:
What emotional resilience is.
Why you need it in keeping stress, anxiety and overwhelm from ruling your life.
2 simple and easy ways to build emotional resilience.
How to create easily doable self-care practices that foster a strong inner calm foundation, providing the stepping stones for your mindset transformation.
Experience how your powerful inner mind will support your goal of feeling more calm, more collected and confident in how you move forward.
Module 3/Week 3-Tending to the Inner Gardener.Awareness is needed for change to occur. Bringing awareness to those habitual thoughts, behaviors, feelings and limiting beliefs that sabotage your goal in feeling more calm and joyful in your life is a vital step in changing your mindset.
Here's what you'll learn and experience in week 3:
You'll identify at least 3 negative thoughts that get in your way.
Why now is the time for getting rid of at 3 things you are "tolerating" that burden you and cause underlying anxiety.
By bringing awareness to at least 2 limiting beliefs that have been holding you hostage to the past and kept you stuck in the same behaviors will set you free
You will experience a powerful process to weed out limiting beliefs from your subconscious mind.
You will be guided from your own innate wisdom, to install new empowering beliefs to grow your best self in mind, body and spirit.
Module 4/Week 4-Courageous You: Your Future Self Realized!This last module we'll focus on your inner resources and you'll learn how courageous you are! It takes courage to navigate life's ups and downs. With your new mindset you'll discover how courageous you are. You'll embody the calm, cool and confident you as the new you!
Here's what you'll learn and experience in week 4:
You'll learn how to stay calm, cool and confident going forward!
Know the best rescue strategies for you when life throws you a curve ball.
Your new mindset needs tending: the tools, practices, and strategies you choose to keep nurturing your mindset will keep you growing and thriving.
Experience your calm, cool & confident self as your reality in a special celebration!
Celebrate your success! You are now walking down your best path of having more ease, more joy and more freedom in your life.
You'll Take a different pathOur current culture wants you to believe it's normal to be stressed all the time.

This is simply NOT true! Now is the time to get rid of that dismal belief.

It's time to wake up and break up with chronic stress!

Now is the time to create more ease and freedom in your life.

Why delay any longer?

Take the first step to having more inner calm right now!Go ahead now and step up to your better way of being!

If you are ready to give stress the boot and step up to your more empowered self who lives life from a place of inspiration instead of habitual stress and anxiety, then it's time to enroll in this Ultimate Stress Relief Program!

I'm ready to give stress the boot!

Enroll in this life-changing program and experience the immediate relief that comes with knowing you are investing in your own happiness.

  Join me: your Stress Relief Specialist
for thisCalm, Cool & Confident!
The Ultimate Stress Relief Program

Stress Relief NOW

In addition to all you get in each of these weekly sessions, you will receive:• 4 Recordings of each of the sessions. You can re-listen anytime you want to reinforce the learnings you received.

• 4 Weekly guides and tools to support you both during and after sessions

• 4 Recordings of all the hypnosis process work to keep forever!
With so much at stake and so much value, the price of this program is easily worth

$497.00But, it's the beginning of a new year…and I have a vision for more women (and men too) to move into this new year feeling empowered with a new mindset of inner calm, emotional resilience and a zest for life!So, I'm offering a very Stress Free Price! of:$297.00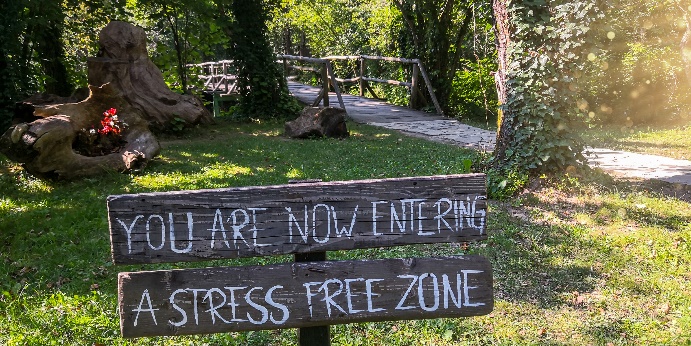 Ready to move forward to having more calm and joy in your life?Here's my invitation to you: Consider how you'll feel and be when you:

STOP investing in thoughts, behaviors and feelings that leave you distressed.

Instead, are investing in your peace of mind, your well being and your happiness.

STOP the madness of the hamster wheel that leaves you exhausted, depressed and wondering what happened to your life.

Instead, get off the hamster wheel and onto a much more enjoyable ride of life.

And…

Stop putting your health and sanity on hold and instead claimyour freedom from chronic stress and anxiety!Please accept my invitation And choose for you to:Empower yourself with a powerful set of tools and strategies that will support you in having the life you really want and deserve?

Give yourself the gift of getting rid of those old programs that have kept your mind, your body and your emotions in a chronic loop of distress?

And…

Experience, instead, the power of your inner mindto support you in being calm, cool and confident as you venture out in this brand new year!

I hope you said YES to all of the above. I'd really love to support you in having a life filled with more calm, ease, and joy.


Now is your chance. If any of this resonates with you, you know you need to take action and make changes that count in your favor.

Remember: Now, too is the time to get those awesome bonuses that will kickstart your new year with new life, more calmness and confidence in you to feel and be your best self!

It'll be an engaging and enriching experience that will impact the rest of your life.

Time to put that stake in the ground for YOU!

Register NOW!

Summary of:Calm, Cool & Confident: The Ultimate Stress Relief ProgramStress Free Price! of:$297.00 In addition to all you get in each of these weekly sessions, you will receive:
4 Recordings of each of the sessions.
o You can re-listen anytime you want to reinforce the learnings you received.
4 Weekly guides and tools to support you both during and after sessions
4 Recordings of all the hypnosis process work to keep forever!
4 Weekly live coaching sessions
Gift yourself this new mindset now. It's the beginning of 2020 and it's the best time to create a-new!
Enroll now and start using your bonuses to get a jump start of feeling less stressed and ready to change your life this year!

I'm ready !

Need a chat to know if this is the right program for you?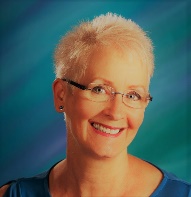 Connect with me via email.

Contact info:
Jackie@Jackiefoskett.com
http:///www.HealingHypnotherapy.com
Looking forward to seeing you online!